Give your music the right visual component with our customized Animations
Promotion and uploads via YouTube or Vimeo can be an effective way to expand your business and reach new listeners. With the audio component you also need the visual part in order to deliver an interesting and entertaining piece of media for your Video Channel. For example a customized HD Animation Video with your Artist or Company Name
For Intro/Outro purposes in your Videos or any other Video Material of yours. We customize the Animation of your choice (from our Catalog) with your Artist or Label name and provide a 1080p Apple ProRes 422 file for best quality and further processing.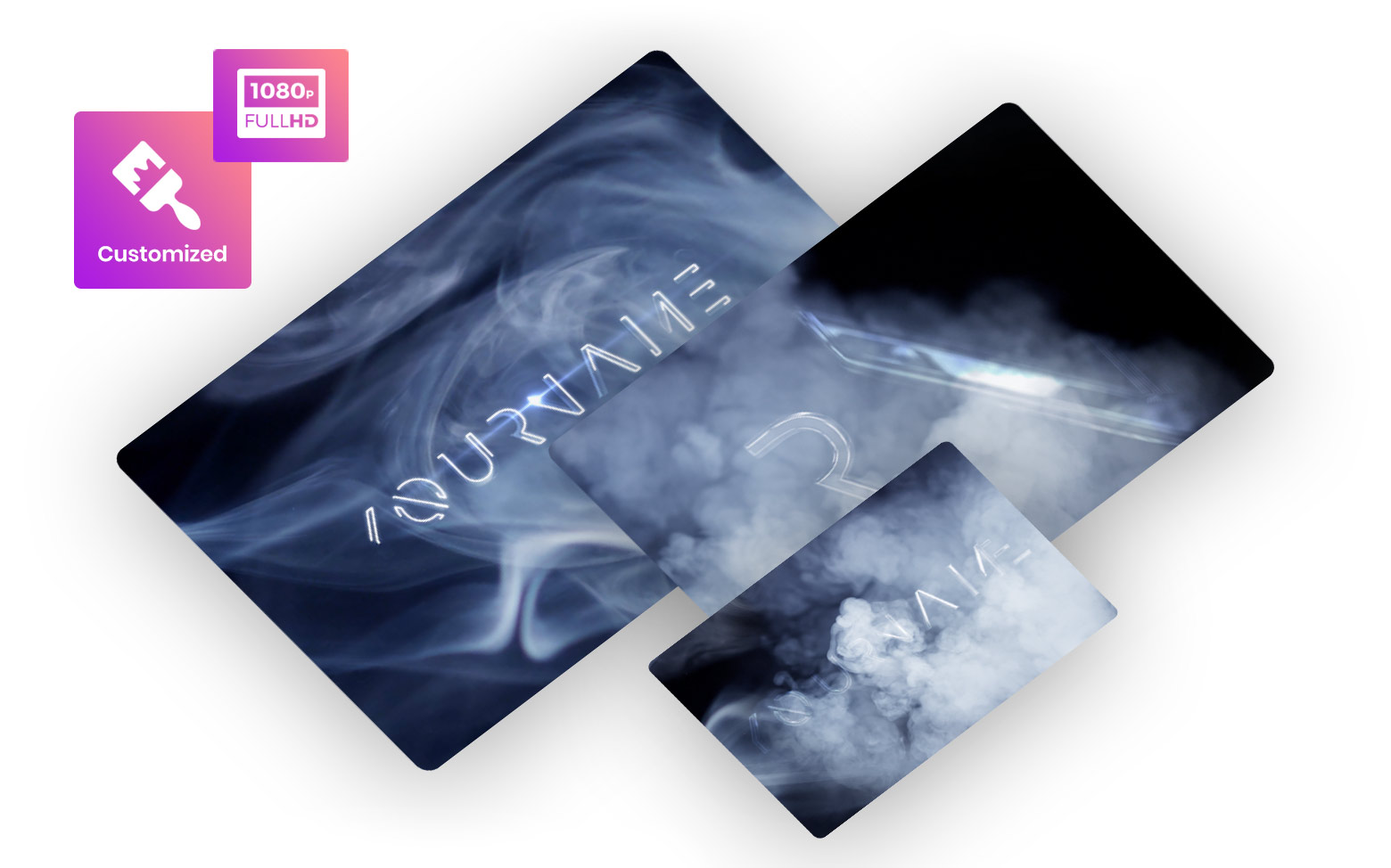 Next Level
It's a simple and effective video marketing asset which can deliver the 'WOW'-Effect. Catch viewers right from the beginning with a professional Name Animation to introduce your content. Use the HD Animation in your Videos on Youtube, Vimeo, Instagram, Facebook and any other platform you use!
Optimized Processing
We deliver your HD Animation in full HD 1080p and Apple ProRes 422 .mov Format for highest quality and optimized further processing in your own Videos/Applications. In case you need your HD Animation in a different format please don't hesitate to contact our team and we will provide the respective Format.