Give your music the right visual component with our HD Loops and Animations
Promotion and uploads via YouTube or Vimeo can be an effective way to expand your business and reach new listeners. With the audio component you also need the visual part in order to deliver an interesting and entertaining piece of media for your Video Channel. Listeners should become subscribers – returning listeners – and maybe even clients.
Generate an unlimited number of HD Loop Videos for your Youtube (or Vimeo) channel – our Help Documentations and Video Database will help you to handle the Template and you will be
able to render out your first videos in no time. Required is a working copy of Adobe After Effects CC 2017 or later in order to work with the .AEP source file.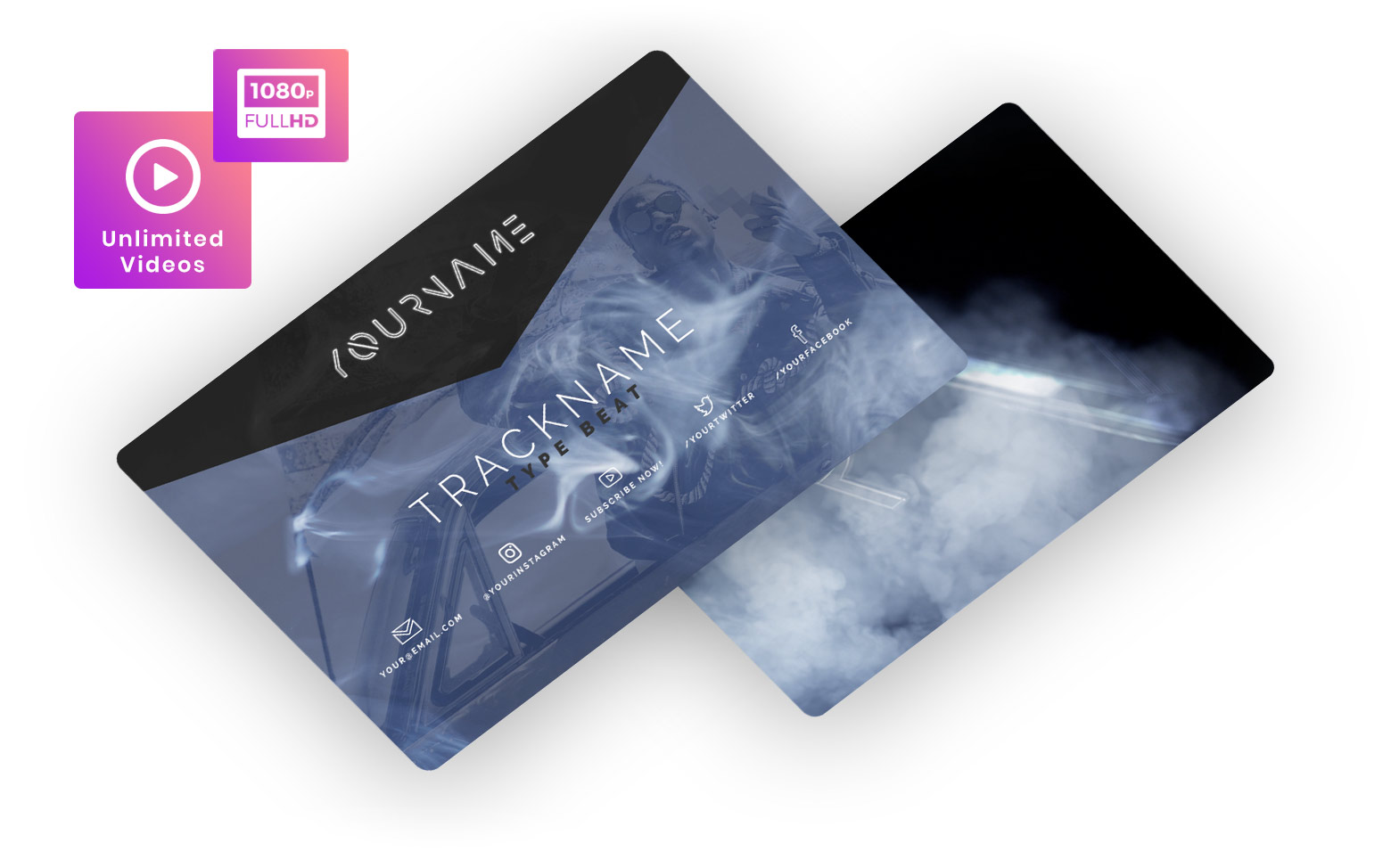 Loop
Our HD Loops are a simple and effective method to combine your audio output with high quality visuals. The editing effort is kept as low as possible due to the 'looping' content. Convey more info such as Pricing and Contact information through the Video.
Spread your Art
It's important to spread your Music on multiple platforms to 1. increase your reach & audience and 2. grow your value by making multiple platforms compete for your content. Your content is essential for their business, so make sure to diversify and spread your content!
Easy to edit
We make sure to provide an effective and optimized Template bundle so you don't spend more time than necessary on creating the visuals for your Music. Our Help Documentation and Video Database will also help you to manage the template.
Customization
You can customize the HD Loop Template in hundreds of ways – colors, background photos and videos, typography styles and much more. We encourage you to experiment with the project by not hiding any options or layers – be creative!