Audio Visualizer Template
Give your music the right visual component with our 'reacting' Audio Visualizer for Youtube, Instagram, TikTok and more!
Sharing your Music and Art via YouTube, Instagram (as Reels and Stories) and TikTok is an essential part of music marketing via social media today. With the audio component you also need the visual part in order to deliver an interesting and entertaining piece of media for your Channels. Listeners should become subscribers – returning listeners – and ultimately clients.
Create an unlimited number of HD 16:9 Audio Visualizer Videos for your Youtube (or Vimeo) channel AND 9:16 Audio Visualizer Videos for your Instagram Reels/Stories and TikTok Stream. The gamechanger with our Free Template: You only have to prepare your files once to create content for ALL your platforms in one go. Our step by step Video Tutorial will help you handle the Template and you will be able to render out your first videos in no time. Required is a working copy of Adobe After Effects CC 2017 or later in order to edit the .AEP source file.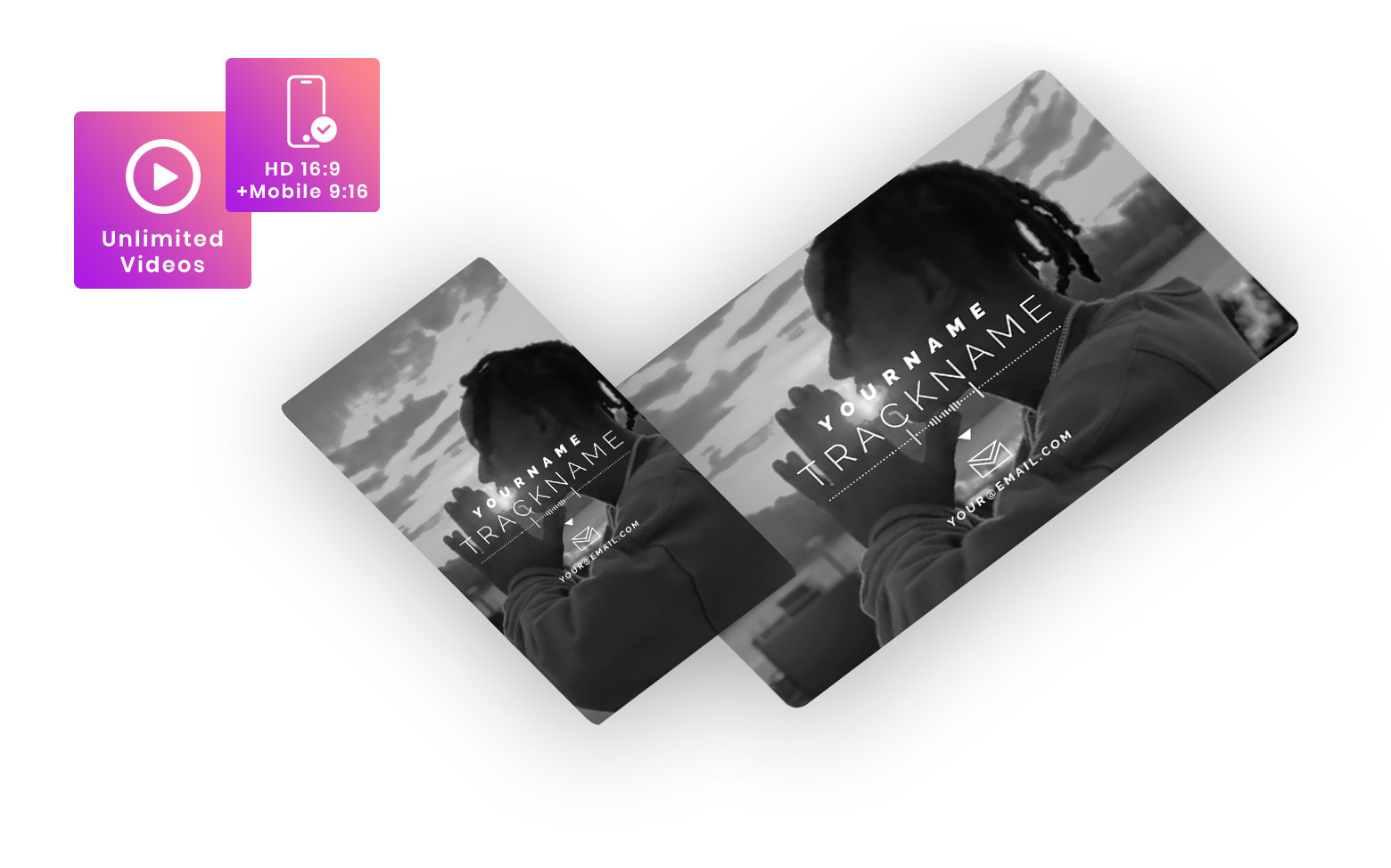 Audio React
Our Audio Visualizers build a bridge between your Music and the Visuals: One of the main factors of catching your listeners/viewers and making sure they will listen/watch through. Convey more info such as Pricing and Contact information through the Video.
Spread your Art
It's important to spread your Music on multiple platforms to 1. increase your reach & audience and 2. grow your value by making multiple platforms compete for your content. Your content is essential for their business, so make sure to diversify and spread your content!
Easy to edit
We make sure to provide an effective and optimized Template bundle so you don't spend more time than necessary on creating the visuals for your Music. Our Help Documentation and Video Tutorial will also help you to manage the template.
Customization
You can customize the Audio Visualizer Template in trillions of ways – colors, background photos and videos, typography styles and much more. We encourage you to experiment with the project by not hiding any options or layers – be creative!
Get started with your Free Audio Visualizer!
Click on the Free Download button below to add the Template to your Cart. Check out for free via our System and instantly receive your Download Link via Email. No hidden costs and 100% free!
FREE DOWNLOAD (62.9 mb)
More customization, more details and custom animations for your Audio Visualizer? Check out our full Catalog.
Get Started
More Templates and Freebies are on the way. Make sure to check in regularely and follow us to not miss out!
Follow Us